Confidential bulletin for Guernsey International Insurance Association members
Longevity Success
Congratulations to all those involved in the Longevity event hosted by Guernsey in London.
More than 140 people heard how Guernsey is the go-to jurisdiction for using captives for longevity risk transfer.
Speakers, panel members and sponsors from the local industry working with Guernsey Finance made this another great Guernsey industry promotion.
Guernsey Insurance Event
Plans are underway for a major London event in the third quarter of 2016. We are looking at hosting over 200 people and currently seeking sponsors.
Coming soon
Moneyval report due in next weeks…AML Handbook update, there's still just time if you wish to comment, get a copy of the draft from David Riley … Financial Ombudsman guidance notes due out shortly …Captive Insurance Exam news due shortly
Chris Le Conte
GIIA will be supporting an initiative in memory of Chris Le Conte to recognise his significant contribution to the industry. Details soon…
Subscriptions
2016 subscriptions will soon be due and we are on track for another busy year.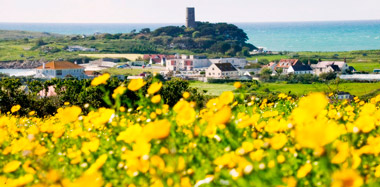 Dear Members,
Welcome to the first edition of the new GIIA newsletter, which we aim to issue on a bi-monthly basis to keep our members updated with specific news relating to the Insurance industry and the ongoing activities of the GIIA Committee to support and promote our industry. As always, we welcome your feedback – please email [email protected]
Kind regards
Peter Child
Chairman
GIIA
Captive Education Seminar
Book delegates now for the event on 26 November 13.00 to 17.00. This seminar will refresh and enhance awareness for those working in the captive industry and supporting it.
As well as fundamentals there will be an update on current thinking with presentations on accounting, tax and regulation with 7 presenters involved. Well worth sending delegates to. More details and booking now through www.gta.gg
Click here to view the flyer and book online.
Life after DPT?
Have you read the bulletin that Deloitte has issued on Diverted Profits Tax in conjunction with work by GIIA? The paper argues that the tax is not the death knell for the Guernsey captive industry.
In fact, examining the exemptions and looking at the real world reasons for the use of Guernsey captives clears away some of the fog surrounding this issue.
Although it is still early days the paper also suggests the likely calculation of DPT if it does arise.
News on early engagements with HMRC for sharing with GIIA membership only will be circulated promptly.
Click here to view Deloitte bulletin
Spotlight
Peter Child has been a GIIA committee member since 2007 Why did he get involved?
"I think it is incumbent on all senior industry people to do their bit.
"It's a demanding role which takes a lot of time, but it brings value to the local insurance industry. But it isn't just me – I am regularly pleased and surprised at the amount of volunteer time & effort so many are willing to put in for GIIA in many areas."
He feels the role is about providing a voice for the industry in its relations with the regulator, wider financial services sector and government.
"Our successes in areas such as Solvency II (where insurers and insurance managers have been exempted from paying the set up and annual levies under the CI Ombudsman scheme, but have retained access to the service if required) are a good indicator of how we can take a lead.
"All of us in the industry need GIIA so we can collaborate to deal with hostile scrutiny and international tax initiatives as well as face the challenge to formal risk retention of the soft insurance market.
"I'm really pleased at the number of younger people getting involved and believe it bodes well for the future.
"Looking ahead I hope that GIIA will help to build an environment in Guernsey where ILS business, Pension Longevity business, reinsurance business and international life business can flourish as the insurance industry diversifies from its traditional base."
Quick quotes
If you weren't doing this for a living?
I always wanted to be a musician. I've kept guitars, recordings and mementos from my teenage musical life and it is still a part of my life.
What would people be most surprised to know about you?
Despite being 6 foot 5, I'm rubbish at basketball.
What makes you laugh?
My kids and 'Would I lie to you?'
Your guilty pleasure?
An occasional cigarette.
Your first music?
Showaddwaddy's Greatest Hits
For other committee members see the website listing.
To contact the GIIA secretary Lorraine Allen email [email protected]